5 Beginner Gardening Tips You Need To Think About Before Planting Your Summer Garden
Gardening is an incredible way to connect more with your food and environment, and if you have ever tasted what a homegrown tomato tastes like you know that the reward is very much worth the work. I personally grew up gardening, and I often attribute my love for nature, and my interest and respect for my local food system to the skills and lessons I learned as a child in the garden.
So whether you are tackling your garden on your own, or are going to be making it a whole family affair, I am excited for you to start on your own gardening journey. Gardening is one of those life skills that you will always be learning from, and will constantly improve upon year after year. While there are a lot of beginner gardening tips that you can learn about from online books and websites (like this one!) I want to emphasize that nothing will ever compare to what you will learn in your own backyard.
Even the mot skilled gardeners learn something new each year as weather patterns change, new plant varieties are attempted, and the inevitable bug, pest, or disease issue presents itself. So my best piece of advice to the newer garden is this — you will lose plants, everyone does, but as long as you are always looking to your plants to teach you, you will gain so much from the experience of gardening and with time your skills will improve — I promise.
Because every single garden is different (even from your next door neighbor) there is a lot of research that you personally will need to do for your specific garden, but to make it a little easier for you I pulled together a few beginner gardening tips that absolutely everyone needs to think about way before planting.
5 Beginner Gardening Tips You Need To Think About Before Planting your summer garden
While it can be tempting to jump right into the planting part of gardening, there are a few things you absolutely need to think about before hand if you are going to have a successful growing season.
So whether this is your very first time gardening or you are simply looking to improve or expand from last year, the following beginner gardening tips are great reminders for any gardener.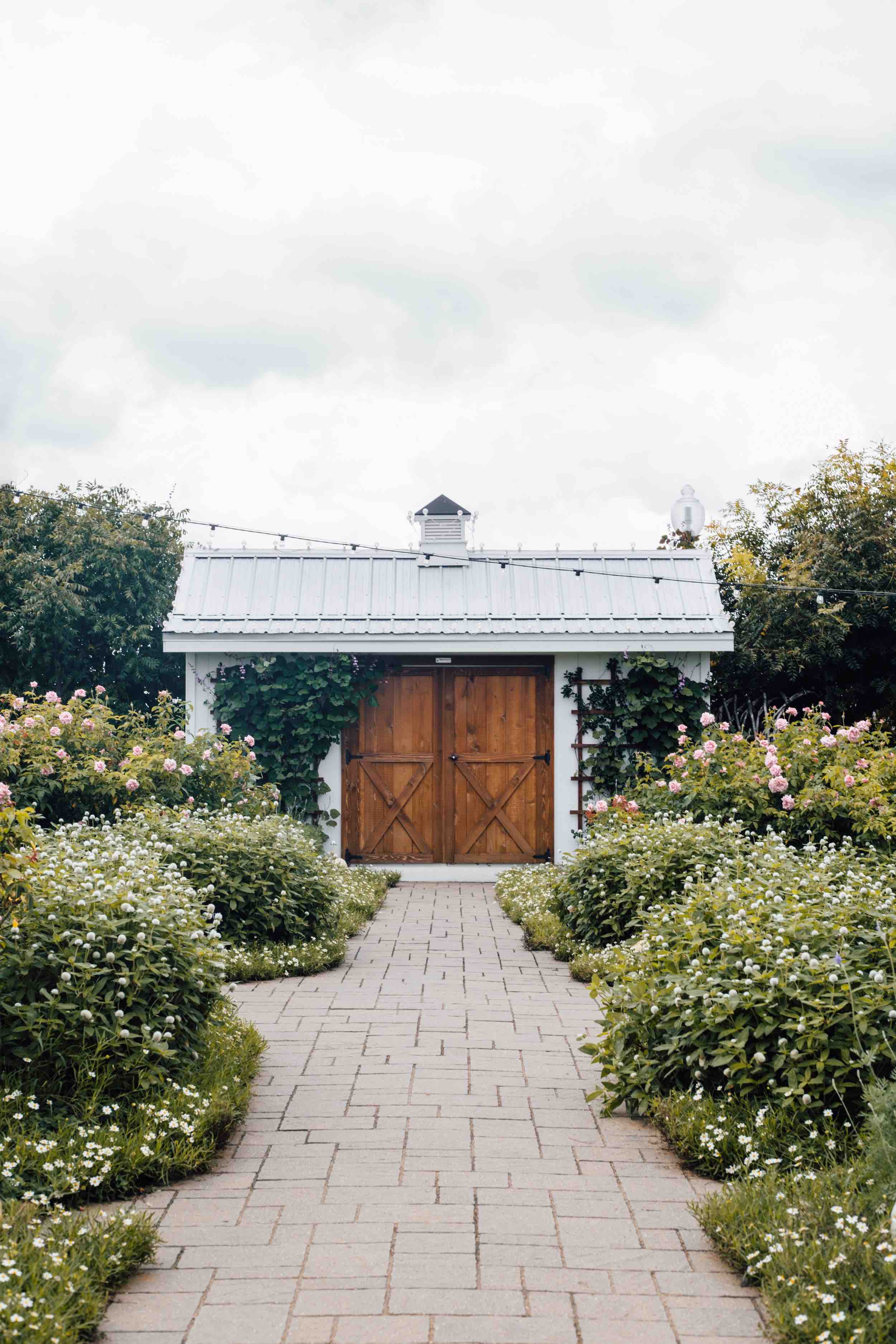 beginner gardening tip #1
beginner gardening tip #1: know your growing zone (or hardiness zone)
Before you start flipping through seed catalogs or planning out your garden you have to know what growing zone you are in. While it would be wonderful to be able to plant every plant your heart desires, your growing zone may not make that possible.
Your growing zone refers to the area or zone in which your geographical region falls, and the average temperature and frost patterns that region experiences. You can easily look up your growing zone on this website here.
So before you start looking up what seeds you would like to plant it is important to know what your growing zone is, and when you first/last frost dates are. This information is going to be essential when it comes to planning out what plants you actually can grow, and when you will be able to plant them.
If you don't know your growing zone and last/first frost date, you run the risk of planting too early, or wasting money on plants that just aren't viable in your region.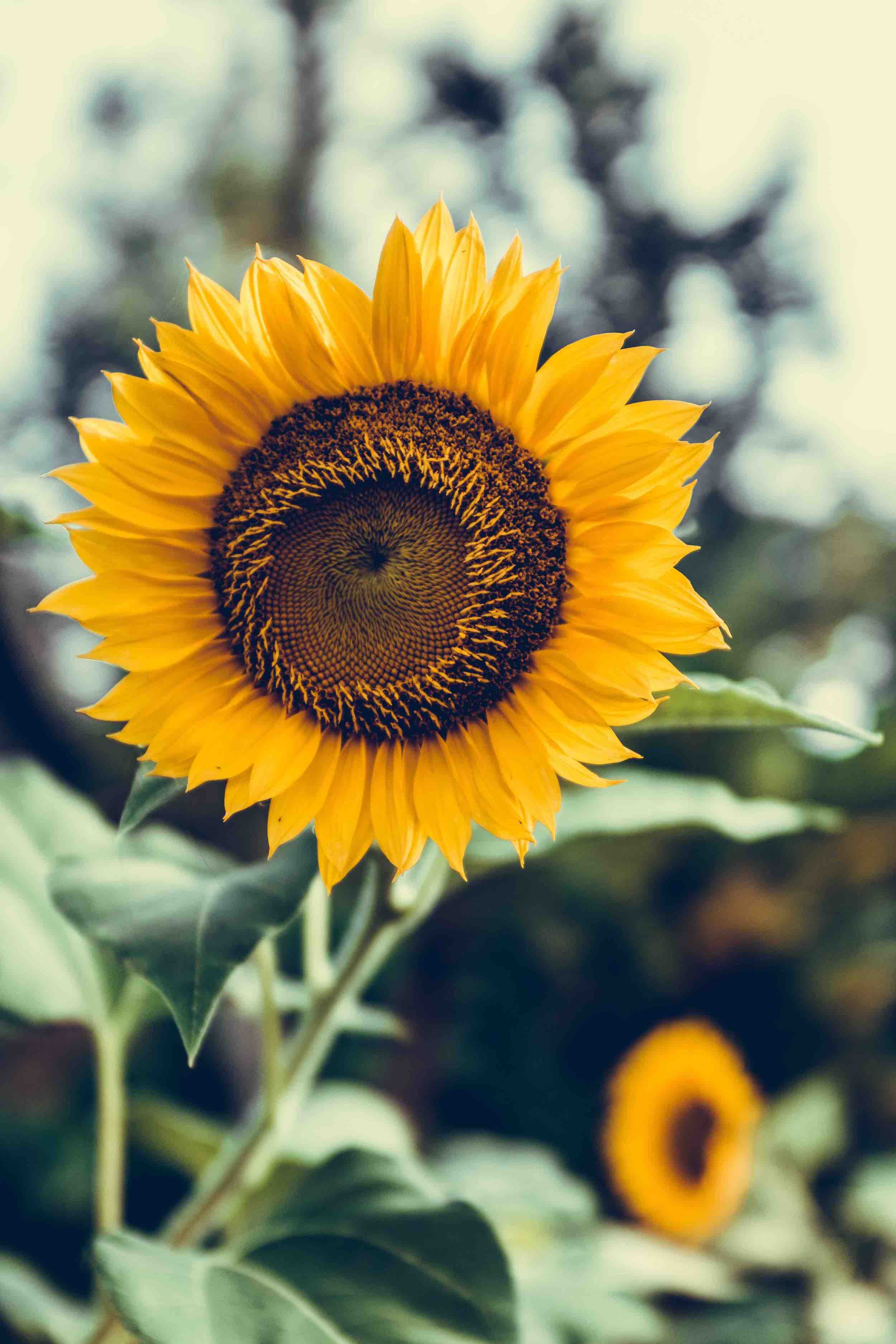 beginner gardening tip #2
beginner gardening tip #2: Know Your Sun Exposure
Just like it is important to know your growing zone, you also need to know your sun exposure. Plants require sunlight to grow and produce food through the process of photosynthesis, which means that before you start planting you need to know how much sun your garden (or patio, etc.) gets, and how much sun your plants need.
Once you know how much sun different areas of your home/garden get each day, you will be able to plan out where and what plants you will be able to plant successfully.
Types of Sun Exposure Terminology
Full sun – Plants need at least 6 hours of direct sunlight per day
Partial sun – Plants need between 3 and 6 hours of direct sunlight per day

Partial shade – Plants need between 3 and 6 hours of sunlight per day, but do not do well under direct mid-day sun.

Full shade – Plants require less than 3 hours of direct sunlight per day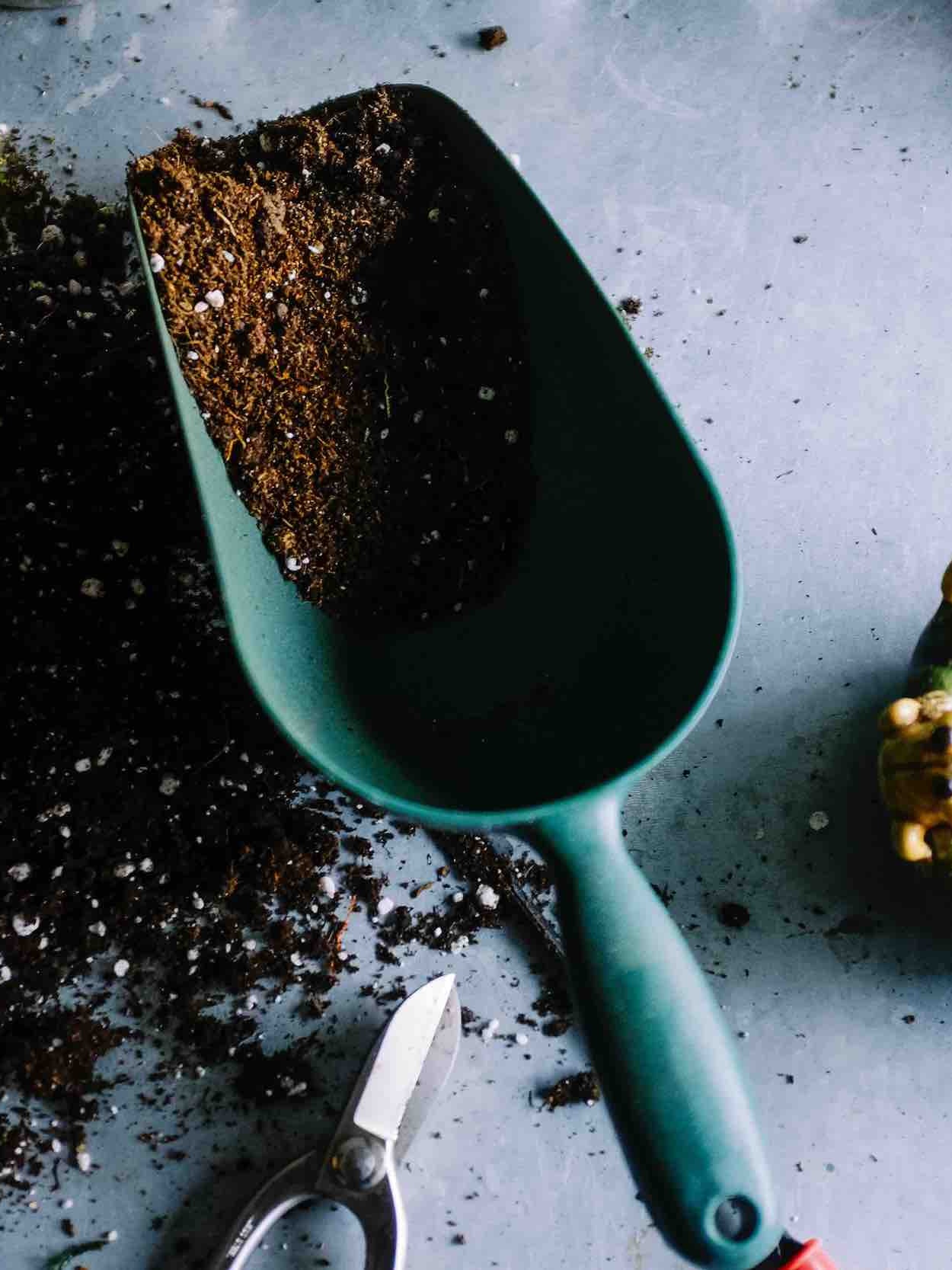 beginner gardening tip #3
beginner gardening tip #3: Know Your Soil
Your soil quality is like the foundation your plants will be built upon. You want this foundation to be strong and full of the right kind and amount of nutrients needed to grow strong and healthy plants.
If you are container gardening you will need to purchase a high-quality organic potting soil (ideally from a local supplier in your area). These soils have already been tested and packaged to meet the needs of container plants, however if you plan to plant directly into the soil in your backyard it is important that you get your soil tested.
Getting your soil tested will provide you with a wealth of information from the quality of the soil, to the soil pH, and the nutrients present. While there are plenty of home testing kits that you could purchase, it really is best to reach out to your local extension office, which will test the soil for you (usually for a small fee between $5-20) and will provide you with a detailed overview of your soil quality and recommendations moving forward.
Soil testing is something that should really be done once every three years so that you have a good picture of what is going on in your soil, and what may be need to help improve it's overall quality.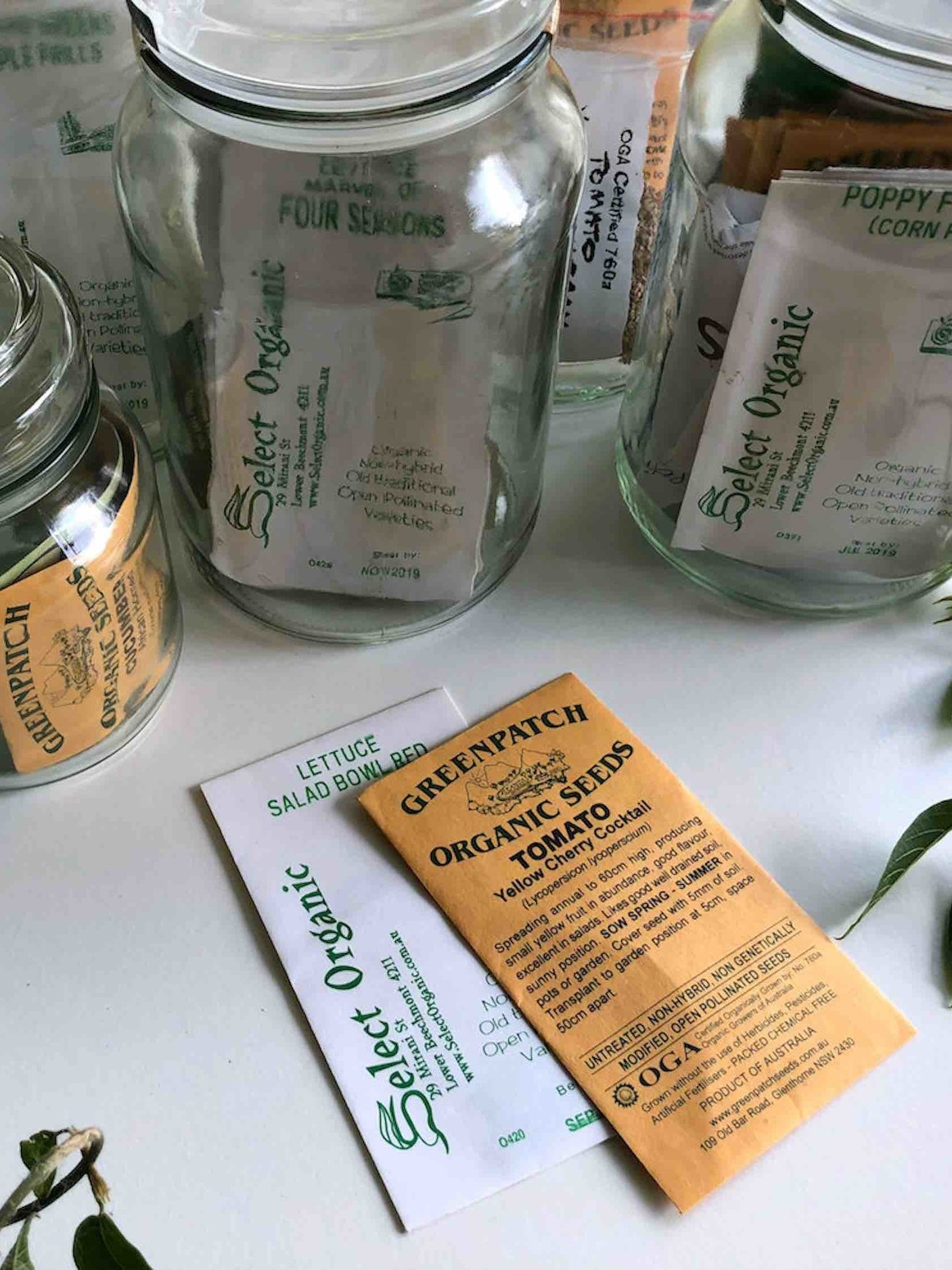 beginner gardening tip #4
beginner gardening tip #4: know your seeds
Every single packet of seeds that you choose to plant will have its own unique needs. One of the most common mistakes I see so many beginner gardeners make is not paying attention to the needs of their seeds/plants.
So before you begin planting take a look at the back of your seed packets, and get organized.
Group your seed packets by which ones should be started inside versus outside

Then group your seeds by start date, which usually will be based off your last frost date

Pay attention to how many times your seeds can be planted throughout the growing season for the most abundant harvest.

Research which plants like to be planted with other plants for companion planting. Similarly some plants (like mint!) really should be planted in their own pots.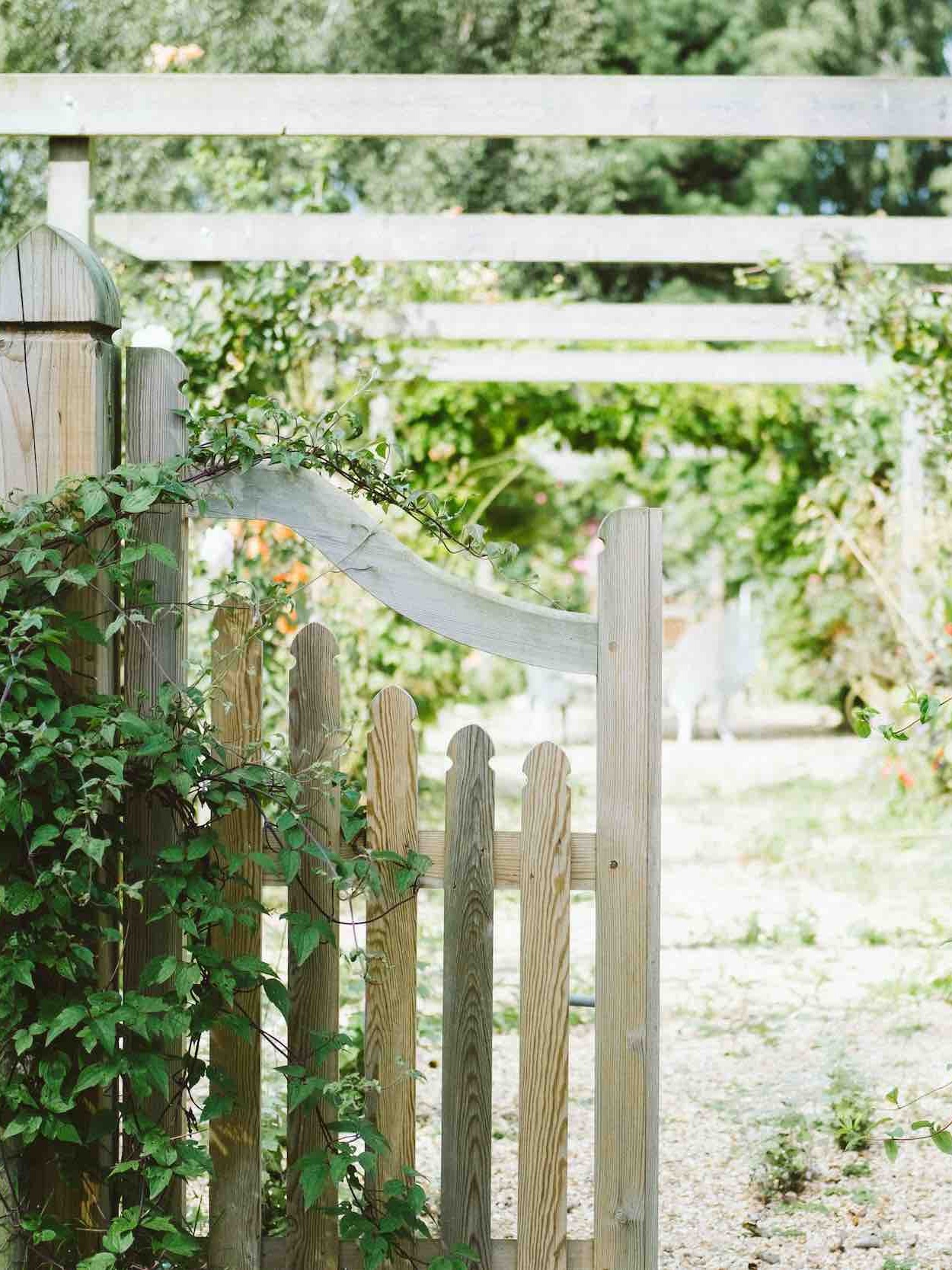 beginner gardening tip #5
beginner gardening tip #5: Design your garden
Now that you have done all the other planning from the beginner gardening tips above, it is time to plan your garden design. Rather than going into planting with no real plan, it is best to map out exactly how many and where your plants will be planted in your garden.
What plants are you going to put in pots?

What plants need to be staked or trellised?

What plants do you want to plant together for companion planting?

What plants need a lot of space and what plants can you group together?

Which plants will come in first and which will come in last?

What plants will look prettiest together? Think about color, texture, and height.
While I know that this seems like a lot of questions, by planning these things out ahead of time you will be much more organized come planting day, and you will have a more productive and visually appealing garden when everything begins to grow and bloom.
So take some time and do a little research on each of your plants. I also would highly recommend starting a gardening journal to record everything you learn about your plants, where/when you plant them, and how they do throughout the season.
Overtime your garden journal will become a huge asset and your most prized gardening tool.
Want TO Grow Your Own Food?
We've Created The Beginners Garden To Help Make Growing Your Own Food As Simple As Possible. So No Matter How Much Space Or Experience You Have The Beginners Garden Will Help You Grow The Garden Of Your Dreams!
With these beginner gardening tips in your back pocket you will be well prepared this growing season, and will be on your way to growing a beautiful garden that will give you so much back in return.
What other questions do you have about starting your own home garden? Leave a note below in the comments.